Ceemless Air Sponsors Team SocialWish in the NYC Century Tour
On September 12th, Transportation Alternatives (TA) held their annual NYC Century Tour to help make the streets safer for bikes and biking events.  The NYC Century Tour offers different levels of participation leading up to it's namesake "The Century" (100 miles).  Internet startup, SocialWish, immediately recruited several riders to take part in the epic ride that takes place throughout 4 of the 5 boroughs of NYC (sans Staten Island).  Having a team in place, they then began to reach out for sponsorship and donations that would go toward TA to help fund their efforts toward making the streets a better place to ride.  Seeing the value of this great cause, Ceemless Air immediately jumped on board, and not only offered sponsorship, but their president also decided to join the team!  9 riders, 100 miles, 4 boroughs, 3 flats,  scrapes,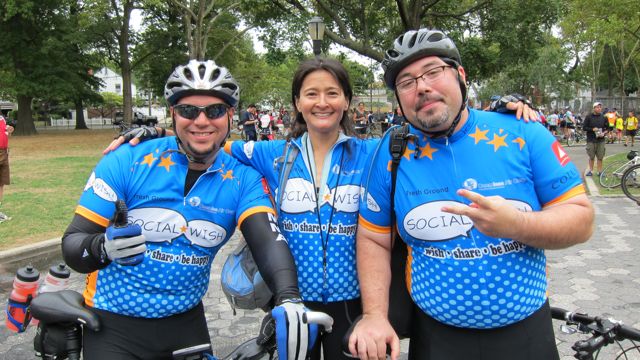 bruises and tons of protein bars and pita's later….and all riders are back and safe with stories of their journey.
For more images please visit our facebook page at:
Ceemless Air Corp Facebook Page